Summerschool Psychoanalysis Georgië
| 1 april 2016 | Evenementen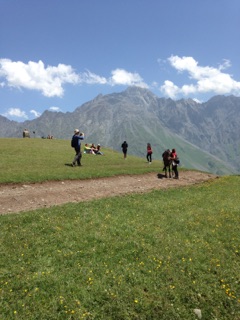 [et_pb_section admin_label="section" fullwidth="off" specialty="off" transparent_background="on" allow_player_pause="off" inner_shadow="off" parallax="off" parallax_method="off" padding_mobile="off" make_fullwidth="off" use_custom_width="off" width_unit="on" make_equal="off" use_custom_gutter="off" background_color="#1e73be"][et_pb_row admin_label="Rij" make_fullwidth="off" use_custom_width="off" width_unit="on" use_custom_gutter="off" padding_mobile="off" allow_player_pause="off" parallax="off" parallax_method="off" make_equal="off" parallax_1="off" parallax_method_1="off" parallax_2="off" parallax_method_2="off" column_padding_mobile="on"][et_pb_column type="4_4″][et_pb_post_title admin_label="Titel bericht" title="on" meta="on" author="on" date="on" categories="on" comments="on" featured_image="on" featured_placement="below" parallax_effect="on" parallax_method="on" text_orientation="left" text_color="dark" text_background="off" text_bg_color="rgba(255,255,255,0.9)" module_bg_color="rgba(255,255,255,0)" title_all_caps="off" use_border_color="off" border_color="#ffffff" border_style="solid" date_format="d F Y"] [/et_pb_post_title][et_pb_text admin_label="Tekst" background_layout="light" text_orientation="left" use_border_color="off" border_color="#ffffff" border_style="solid"]
Deelnemers aan de Summer University Psychoanalyse 2014 en 2015 hebben voorrang bij de selectie van aanmeldingen.
Van 25-29 Juli 2016 zal er onder auspiciën van de afdeling psychologie van de Tiblisi Ilia State University een zomerschool plaatsvinden in Bakuriani, een spa-en ski-resort  in de bergen van de zuidelijke Caucasus in Georgië.
Thema:
Psychoanalysis and Intercultural Exchange
Sprekers:
Dr. Andreas Bilger  (Ulm-Germany): "Acting out and resonance. Intersubjectivity in the psychoanalytic encounter"
Dr. Wouter Gomperts, Ph.D. (Amsterdam-The Netherlands): "Multicultural Society in Mind: psychoanalytic working with non-western first and later generation of migrants"
Prof. Dr. Horst Kächele (Berlin-Germany): "Psychoanalytic treatment in the shadow of the Obersalzberg: the daughter of a SS-Officer" en "Psychotherapy in public health systems"
Dr. Khatuna Ivanishvilli, Ph.D. (Tiblisi, Georgië): "Intercultural exchange in art and literature"
Sylvia Lejniece, MD (Riga, Latvia): "Psychoanalysis of a traumatized girl''
Dr. Nino Makashvili, MD, PhD (Tiblisi, Georgië): "System of Trauma Services in Emergencies"
Dr. Gertrud Schlesinger-Kipp (Kassel-Germany): "Chances and limits of single interviews with refugees in Germany"
Jaap Ubbels, MD (Amsterdam-The Netherlands): "Ethnic Identity: Psychoanalytic psychotherapy between different cultures"
Naast theoretische discussies worden er klinische gevallen gepresenteerd en bediscussieerd in intervisiegroepen. In de avonduren worden films die verband houden met het onderwerp, vanuit een psychoanalytisch gezichtspunt ingeleid en gezamenlijk besproken.
Organisator: Khatuna Ivanishvilli
Project Organisor: Nino Makashvili
Foreign Project Organisor: Horst Kächele
Foreign Scientific Organisor: Jaap Ubbels
Naast deelnemers afkomstig van alle Georgische universiteiten en een groep Duitse studenten, is er plaats voor 5-6 Nederlandse deelnemers.
Doelgroep: in de psychoanalyse geïnteresseerde MA-studenten klinische psychologie of pas afgestudeerden, jonge psychotherapeuten i.o. en jonge opleidingskandidaten in de psychoanalyse.
Kosten voor verblijf en vol pension: (+/-) 275 Euro.
[Daarnaast zijn er de kosten voor een vliegticket Amsterdam-Tiblisi vv directe  vlucht ca. 375 Euro].
Het Georgische Rashtiavelli fonds subsidieert het verblijf van twee Nederlandse studenten, zodat dit voor hen gratis zal zijn.
Bij de Stichting Psychoanalytische Fondsen is een subsidie-aanvraag ingediend voor verblijf en pension van een 4-tal studenten.
Deelnemers aan de Amsterdamse Summer University Psychoanalysis in 2014 en 2015 hebben absolute voorrang. Inmiddels zijn er twee kandidaten voor deelname geselecteerd. Aangezien deze in september 2016 met hun MA-opleiding zullen beginnen, hebben nu diegenen voorrang die al gevorderd zijn met hun MA-opleiding of als jonge psychotherapeut i.o. over enige klinische ervaring beschikken. Geïnteresseerden kunnen een motivatiebrief schrijven aan Jaap Ubbels, lid en opleider bij de NVPA
e-mail: jubbels@xs4all.nl
[/et_pb_text][et_pb_gallery admin_label="Galerij" gallery_ids="1257,1258,1259″ fullwidth="off" show_title_and_caption="off" show_pagination="on" background_layout="light" auto="off" hover_overlay_color="rgba(255,255,255,0.9)" caption_all_caps="off" use_border_color="off" border_color="#ffffff" border_style="solid"] [/et_pb_gallery][/et_pb_column][/et_pb_row][/et_pb_section]